In early March, we presented our harm reduction work in drug crypto markets at the 63rd session of the 

Commission on Narcotic Drugs

in Viena. 
The Commission on Narcotic Drugs (CND) is the central policy-making body of the United Nations drug control structure. CND is composed of 53 Member States and meets annually, every march, in United Nations Headquarters in Vienna.
This year, it was the 63rd session of the CND and took place from 2 to 6 March at Vienna International Centre. During the regular sessions of the CND, there are side events which are organized by Member States, UN entities, international or civil society organizations.
On march 6th, in that scenario, we organized in collaboration with Global Drug Policy Observatory, and International Drug Policy Consortium (IDPC) and the support of the Government of Netherlands the side event 'Drug Crypto Markets Beyond 2020: Policy, Enforcement, Harm, and Resilience'.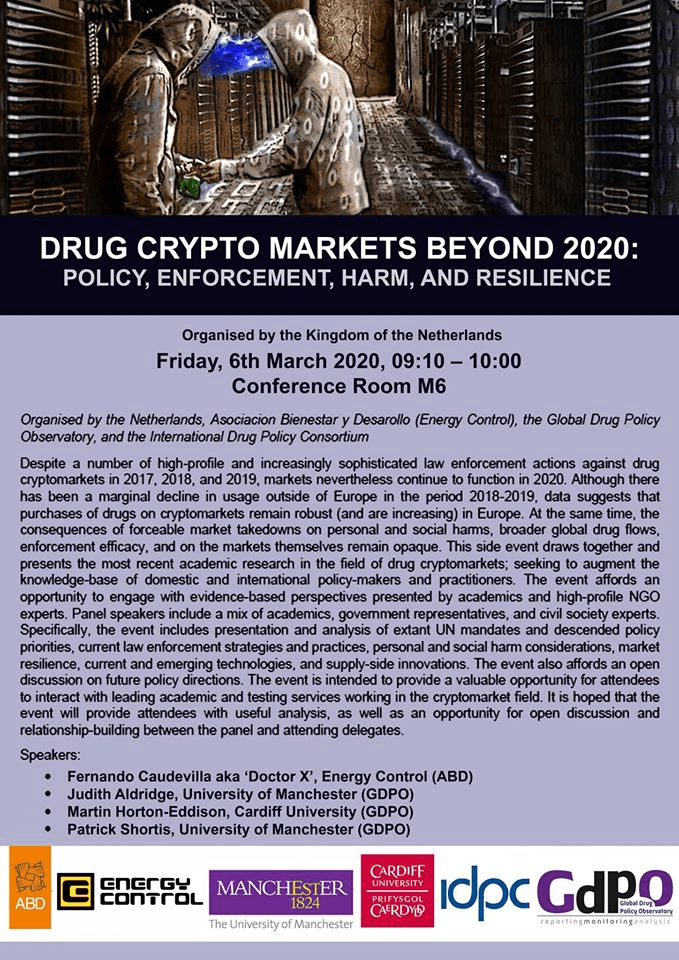 The side event drew together and presented the most recent academic research in the field of drug crypto markets, augmenting the knowledge-base of domestic and international policy-makers and practitioners. The event afforded an opportunity to engage with evidence-based perspectives presented by a panel of academics and experts actively researching in the field. Specifically, the Global Drug Policy Observatory (GDPO) presented evidence that scrutinized relevant UN mandates, of the effectiveness of current law enforcement strategic practice, of personal and social harm considerations, of market resilience, and of current technologies, and supply-side innovations. Energy Control (EC) evidenced drug checking results of drugs bought and sold on the markets.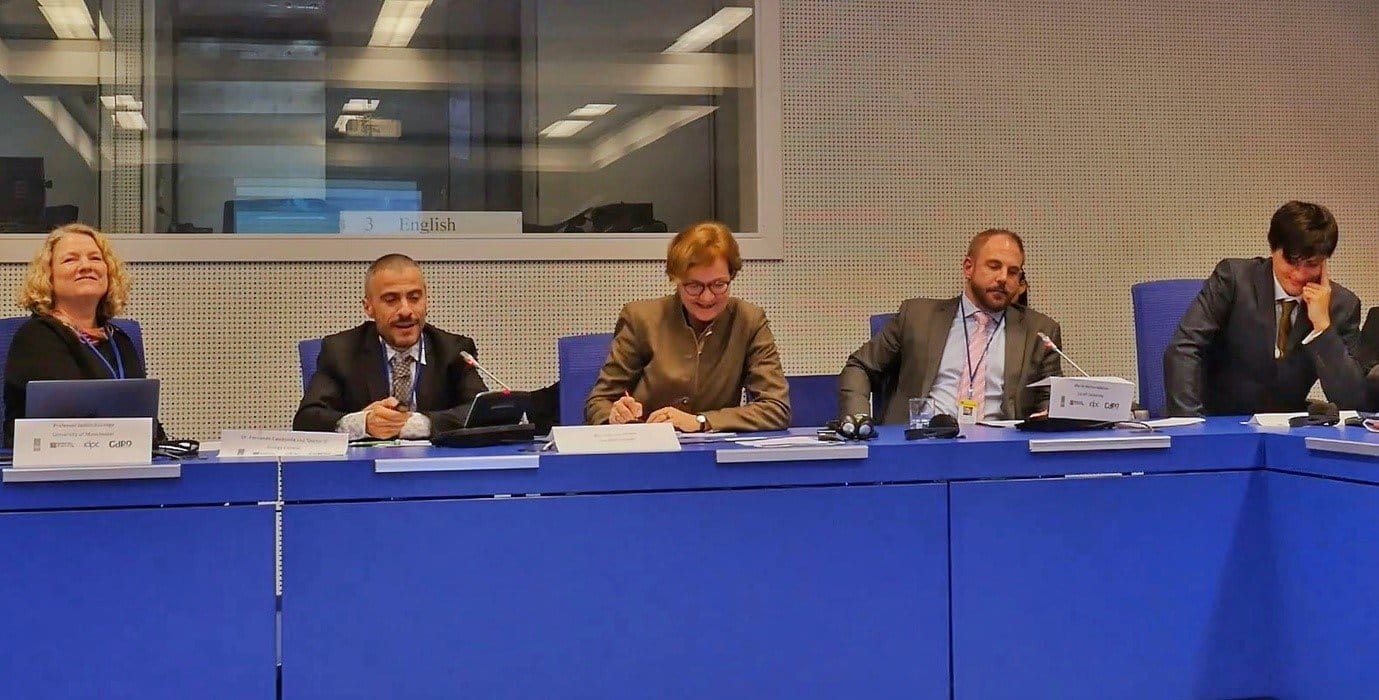 (L-R): Judith Aldridge (Professor of Criminology University of Manchester), Fernando Caudevilla – Dr. X (Medical adviser, Energy Control), Mrs Anke ter Hoeve (Deputy Head of Mission of the Permanent Mission of the Kingdom of the Netherlands to the United Nations in Vienna), Martin Horton-Eddison and Patrick Shortis (Researchers Associates, Global Drug Policy Observatory)
Both the GDPO and EC reiterated the markets' illegality, but also noted crypto markets' capacity to reduce some of the personal and social harms associated with offline drug supply modalities. Both cautioned against a blanket 'takedown' approach; citing evidence that showed that taking markets offline may not be the most effective approach.  Recommendations were made to consider targeting only the most injurious of substances and pernicious unregulated markets to slow the rate of market innovation and most effectively deploy often scant enforcement resources.