We are a group of like minded people regardless of whether we are drug users or not, concerned about the problems related to drug use in recreational settings and in society. We develop Harm Reduction strategies, offer information, personal advice and education regarding drugs in order to diminish risk and harm related to their use.
What is Energy Control?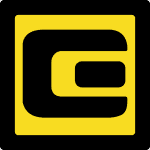 Energy Control is a project which forms part of a Spanish NGO Asociación Bienestar y Desarrollo (Association For Well Being And Development) . We are located in Spain and we have offices in Catalonia, Madrid, on the Balearic Islands and in Andalusia. Energy Control was founded in Barcelona in 1997 as a pioneer project in Spain in the field of harm reduction associated to recreational drug use. Since then, we have been recognized and acknowledged by local, national and European institutions.
We provide support and collaboration within the nightlife sector and receive excellent acceptance by the end user: drug users. At Energy Control we incorporate and compliment our work, experience and knowledge from both  professionals and volunteers with the goal of offering an open and useful service to drug users.
We provide accurate and objective information about drugs in order to reduce the risks associated with their use and we do so as equals, addressing reality without moralizing.
Philosophy
Our work is based on the following key foundations:
• Recreational use of drugs: We accept and respect the existence of recreational use of drugs, mainly linked to recreational and weekend use.
• Non-problematic use of drugs: To use drugs doesn't mean having a drug problem. Not every way of taking drugs is equally problematic. There are some patterns of use involving moderate risks and others which are extremely risky.
• Objective and reliable information: Some effects of drugs are highly appreciated by drug users. Positive, pleasurable effects are an inherent part of many drug experiences. Whilst experiencing positive or pleasurable effects, drug users are often exposed to risks. These risks are related to the person taking the drug, the substance taken and the setting.
• Pleasure and risk: Realistic, objective, adequate information is essential in decision making related to whether to take drugs or not. In the case of taking drugs, the information given is useful to minimize risks.
• Responsible use: A responsible use of drugs is possible.
• Target groups: Intereraction and involvement with both drug users and non-users is needed. For the first group, information is made available to provide them with adequate tools in order to achieve a lesser risk whilst taking drugs. For the second group, it is important to strengthen their position and offer them adequate advice in case of a future use of drugs, for them or for drug users in their family or environment.
Our goals
Our main objective is to reduce any risks associated with drug use. We work to meet the following objectives:
Respond to requests for information, training and advice for drug users and non-users, parents, professionals, governments and other organizations which issue advice related to reducing risks and harm associated with drug use.
Facilitate information and access to counselling to potential drug users.
Increase our understanding of current patterns of drug use in order to influence the design and implementation of action required to respond to the needs of users.
Collect information on the illegal drug market and provide early warnings about the presence of adulterated drugs that pose a risk a health risk.
Encourage critical assessments among people who use drugs.
Promote prudence before using drugs.
Promote a positive outlook towards the option of not using drugs.
Implement personalized drug care.
Provide support to local entities to prepare and develop prevention plans and programmes.
Promote users' knowledge through research and observation systems.
Our activities
• Peer-to-peer work: Energy Control is made up of people that wish to participate in this project, from a community volunteer action perspective. They receive both adequate training and support.
• Production of informative leaflets/pamphlets and other forms of media about drugs: We develop and distribute informative materials about drugs, as well as other aspects of interest related to drugs use: law, gender dimension, driving under the influence alcohol and other drugs…
• Nightlife community action: We set up informative and educational stands in recreational settings, where we offer information about drugs and harm reduction services (Drug Testing Service and alcohol breathtesting). We also set up display cases with information in bars, clubs, pubs and other places of interest.
• Work with nightlife professionals: Nightlife professionals (event organizers, security, bar staff…) are in a privileged position to detect hazardous situations. Some risks associated with drugs are inherently also related with nightlife environments. That is why Energy Control works with this sector to increase awareness and involvement in order to achieve safer environments.
• Individual personalized attention: Any interested person can contact us via any of our different channels: Telephone (only in Spanish), e-mail , web-page and social media as Twitter and Facebook.
• Drug Testing Service: Energy Control has a Drug Testing Service that allows identification and quantification of drug samples destined for personal use. This service also allows a continual follow-up of trends in the illegal drug market and provide warnings in case of incidences that involve significant health risks. You can learn more about our International Drug Testing Service here.
• Communication and external training: This includes development of articles and publications, training activities for drug and health professionals or mass media attention
• Educational environment: Interventions targeted at the educational community in order to provide better information about drugs in response to specific demands from students,organizations , family and professionals working with teenagers.
• International activity: Energy Control coordinates TEDI network (Trans European Drug Information) and has participated in pioneering projects such as Basics Network project or Democracy, City and Drugs and NEWIP project.
• Advice to Municipalities: Energy Control offers advice to municipalities and participates in the development and implementation of prevention and harm reduction projects for them.
• Research: We also collaborate with and for scientific research developed by institutions such as Instituto Municipal de Investigaciones Médicas (IMIM) – Hospital del Mar de Barcelona, Universitat Jaume I de Castellón. Here are some of the scientific reports we have developed or collaborated in.