We want to highlight some aspects about the use of reports and news of our International Drug Testing Service.
As it is clearly noticed in the instructions for submitting samples in this webpage:
"Our drug testing service is a Harm Reduction strategy specifically designed for final users. The results we offer are only valid if the sample used is exactly the same as the sample tested previously. None of our results can be used as a quality guarantee from any drug vendor or product. Energy Control declines all responsibility in this sense."
We have been warned that some vendors in Deep Web Markets include our test results in their pages. We have no way to distinguish between users and vendors when we receive a sample, as our Service is anonymous and confidential. We have had indirect knowledge about vendors that have withdrawn their products after receiving an unexpected result. We appreciate this as a proof of honesty and responsibility.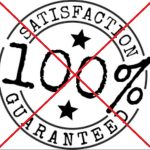 But we insist in that our results are not intended for that use and are no proof of quality for any vendor or product. The fact that a vendor announces that "its product has been tested by Energy Control" is no proof for guarantee. We have even detected cases in which one same report has been used in different vendors pages or markets.
Besides, regardless of whether it is true or not that a vendor did indeed test some product, a user can't be sure that what he is being sold is the same substance and batch that the vendor claims to have tested. So only a final user who send us a sample and then use the same sample they tested has a really useful information.
Drug Testing Reports are only sent to final users. Just in the case our Service detects an adulterant, mixture or new substance that implies a potential severe Health Public risk, we raise an alarm to alert drug users, using specific and determined channels. This situation happens only occasionally and, in any case,  confidentiality and anonymity for users is always guaranteed.
Information on Reported Deaths Related to 2C-B-Fly
Warning: Fentanyl Being Sold As Heroin On DNMS
Our International Drug Testing Service detects a dangerous mixture from Australia