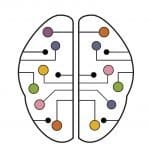 What is the most adequate frequency to use MDMA to avoid loss of magic? Which is the best dosage of LSD for a naïve user? Is a recreational cannabis diabetic user exposed to more risks than other persons? How risky is it to combine cocaine and antidepressants? Do magic mushrooms induce psychotic episodes in healthy people? How long is cocaine detected in urine tests? Are legal highs safer than classical drugs?
Drugs users are concerned about their health as any other person. But sometimes it is difficult for them to talk directly with healthcare professionals about aspects related to illegal drugs. In some countries health insurances are linked to professional activity and this information could be used to fire a person from his job. In many parts of the world possession of illegal drugs for personal use is severely punished by laws. And some doctors and nurses consider drug use in a moralistic, non-scientific perspective, so users are reluctant to talk sincerely with them because they fear to be judged and tagged as "addicts".
There is a lot of information available about drugs in the Web, but its quality is very variable. Energy Control has provided professional on-line support for drug users from 2001. From April 2013 this service has been offered by Dr. Fernando Caudevilla (a.k.a. DoctorX) in different Deep Web Forums (Silk Road, Silk Road 2.0, Evolution Marketplace, The Hub and DNMAvengers)
In our section Q and A there is a reviewed, edited version of DoctorX´s work in Deep Web Forums. This section will be periodically updated to cover the 550 different questions set out by users in this 4-year period.
Information provided in this section is destined to drug users, in a harm reduction perspective. Recommendations are general and based in the limited information available through e-mail. Advices provided here are not intended to replace a complete face-to-face medical evaluation.  Health information should always be personal and carefully reviewed with health care providers.  Information sent in a forum should not be considered as a medical consultation, and no responsability is assumed in this sense.
You can contact DoctorX here .
If you want to know more about this work:
English:
The emergence of deep web marketplaces: a health perspective. EMCDDA 2016
The Dark Net's Drug Counselor (Motherboard, 2015)
Fernando Caudevilla: Spanish doctor advises drug users on the dark web's Silk Road (The Age, 2014)
The secret side of the Web is home to heroes,not just crooks (Wired, 2015)
Silk Road's dazzling experiment: The drug bazaar's "Doctor X" discusses our failed war on drugs and shameful addiction policies (Salon, 2015)
Advice from doctors on safe illegal drug use via the Deep Web – an alternative to The War on Drugs? (MedCityNews, 2015)
German:
DoctorX ist der zuverlässigste Drogenberater des Darknets (Motherboard,2014)
Italian:
C'è un dottore nel Dark Web? (Wired, 2015)
Russian:
DoctorX: ???? ?? DARK WEB (Sapacemorgue,2015)
«Доктор Х» из Барселоны — как тестируют лекарства и наркотики, купленные в интернете