Public knowledge and access to information about psychedelics, as well as their benefits, effects and risks is negligible. For this reason, many people use these substances in ways that can prove to be dangerous for them as well as their surroundings.
The increasing number of attendees at larger music events and festivals that are eventually hospitalized due to using psychedelics, points out the need of starting harm reduction measures and we all know that stigmatization of psychedelics neither reduce their use nor their potential risks related to their misuse. Besides life altering effects, psychedelics are dangerous tool to play with.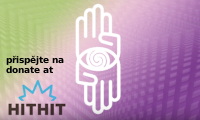 The Czech Psychedelic Society is calling for support of the international community in order to complete a crowdfunding campaign to help to run their own PsyCare project.  The campaign offers rewards to be sent abroad. Every help counts.
The campaign
You can find an interview with a coordinator of the project here.